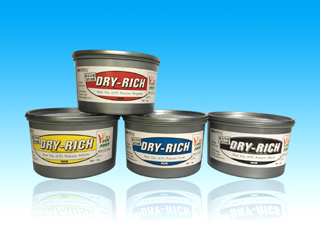 Non-Voc waterless Offset Ink

Features/advantages

Half-tone reproductivity and ink flow
Very less dot-gainning against common trouble of waterless printing. Possible to get the contrast print result with a nice flow of this ink even at the lower temperature area.

Anti-scumming character
Although the ink is on softer side, very strong against scumming and can stand with approx 40 centigrade temperature.

Gloss/drying
Same level of gloss/drying time as of conventional offset inks.

Ink stability
The ink assures the long-run/high-speed printing very stably.

Workability after printing
No Silicon is contained, and creates no problem for any sequent Overprinting/Varnishing work .

Ecological ink

No petrol and chemical used, only vegetable oil material used.